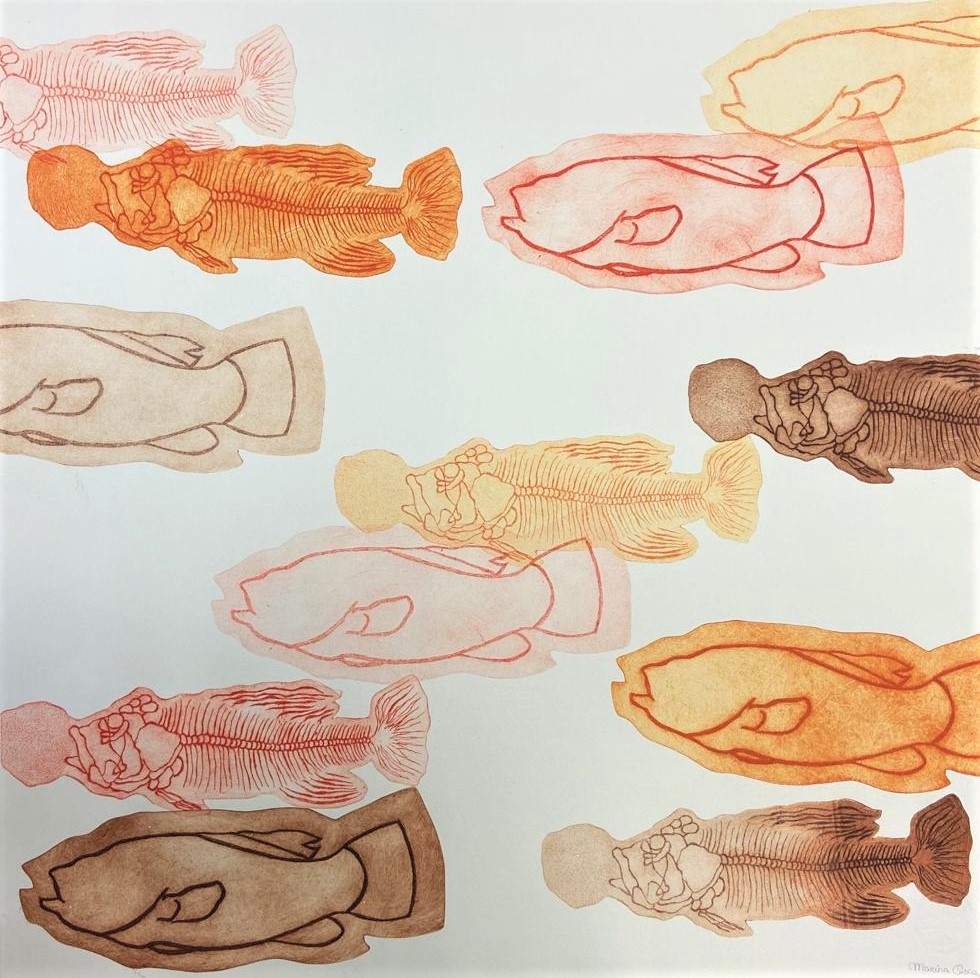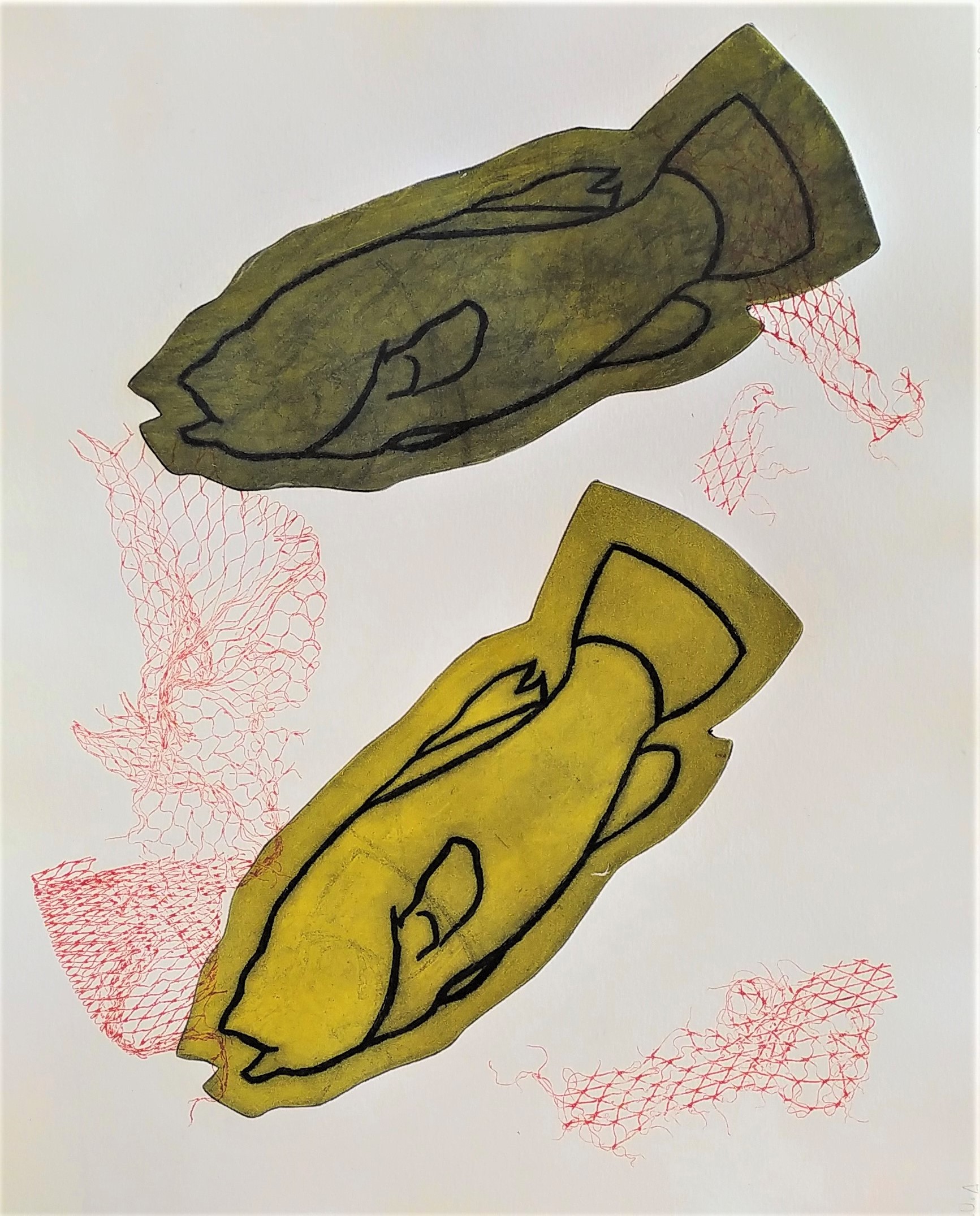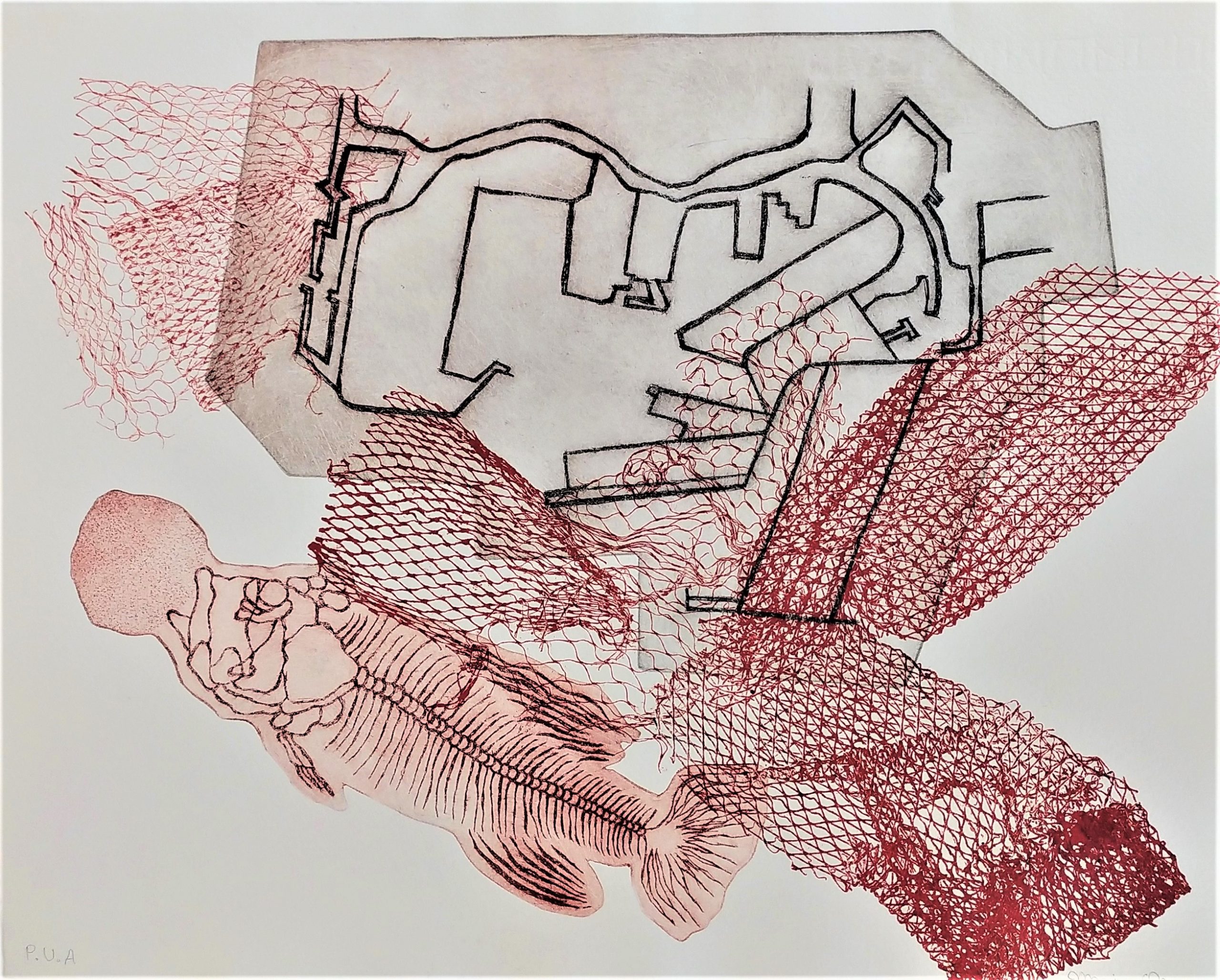 NO TO THE EXPANSION OF THE PORT
Marina Osca i Redón
Drypoint prints on canson paper.
Dissemination of the prints as possible posters for the groups that make up the Comissió ciutat-port. 
València, 2022. 
València's port expansion project consists of the construction of a new dock, the largest to date, for the storage of containers. This project would have a very negative environmental impact and, despite many reports on this issue, they have gone ahead with this process under the protection of port security. The project would affect both the beaches closest to the port, as well as l'Albufera de València and the commercial system of the city. Images 1 and 2 show the maps of the port with the possible expansion.
A group called Comissió Ciutat-Port has been created, formed by various groups, which has been dedicated, since the expansion project began to be discussed, to try to stop it by all means. (Images 3 and 4).
In this work proposal I have created a series of prints with three molds: the first one a grouper, one of the species most affected by this project; the second one a mold of the grouper but in this case only its spines; and finally a map of the expansion of the port.
I have made these prints available to the collective Comissió Ciutat-Port so that they can use them for posters, future events, etc., and to be able to participate more actively in stopping the expansion of the port. (Images 5, 6, 7, 8 and 9).
GLOSSARY
ACTIVISM
ASSOCIATION
BEACHES
PLANET
ECOLOGISM
CARTOGRAPHY
CAPITALIST SOCIETY
CITY
CONSTRUCTION
ECOSYSTEMS
GLOBALIZATION