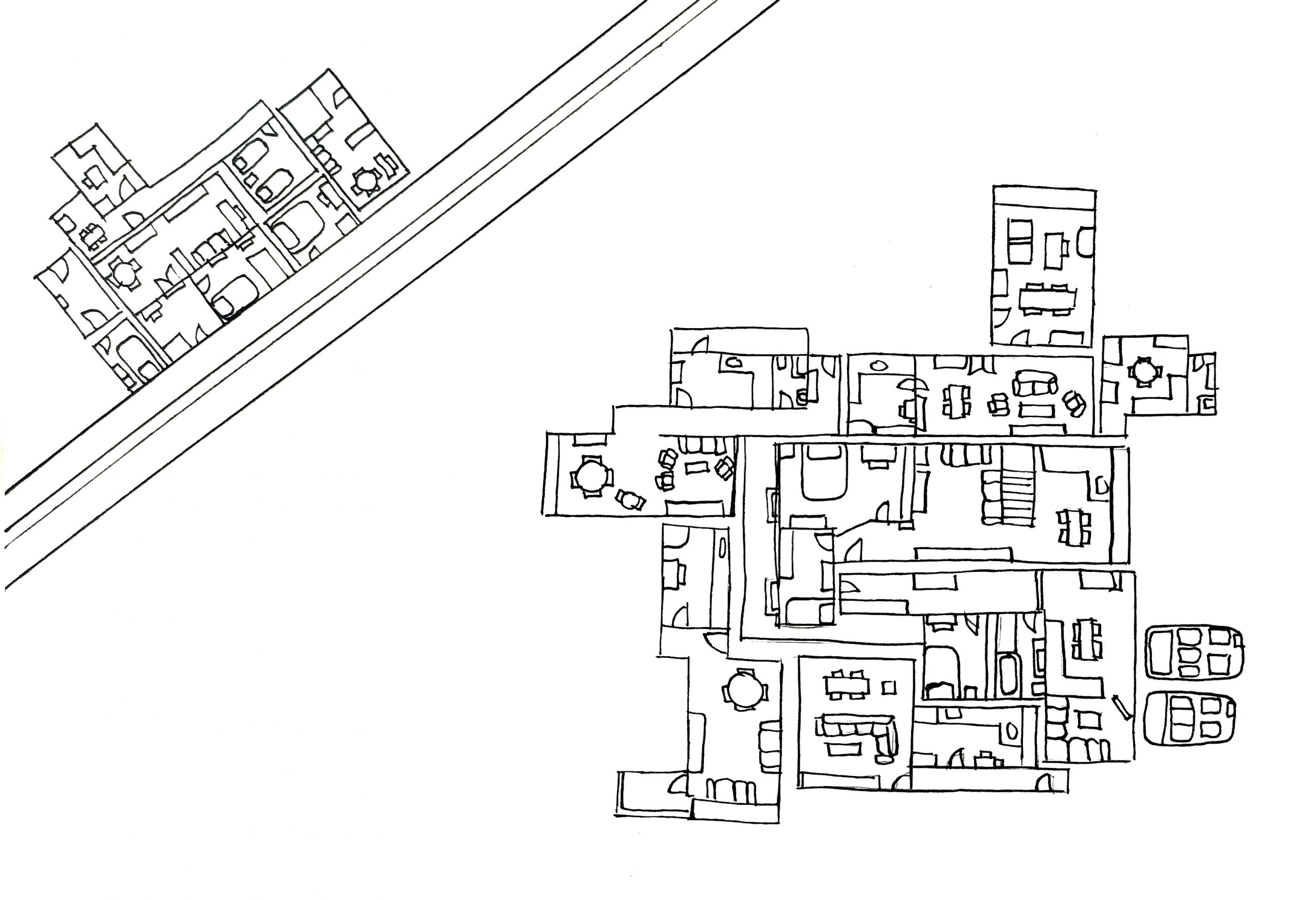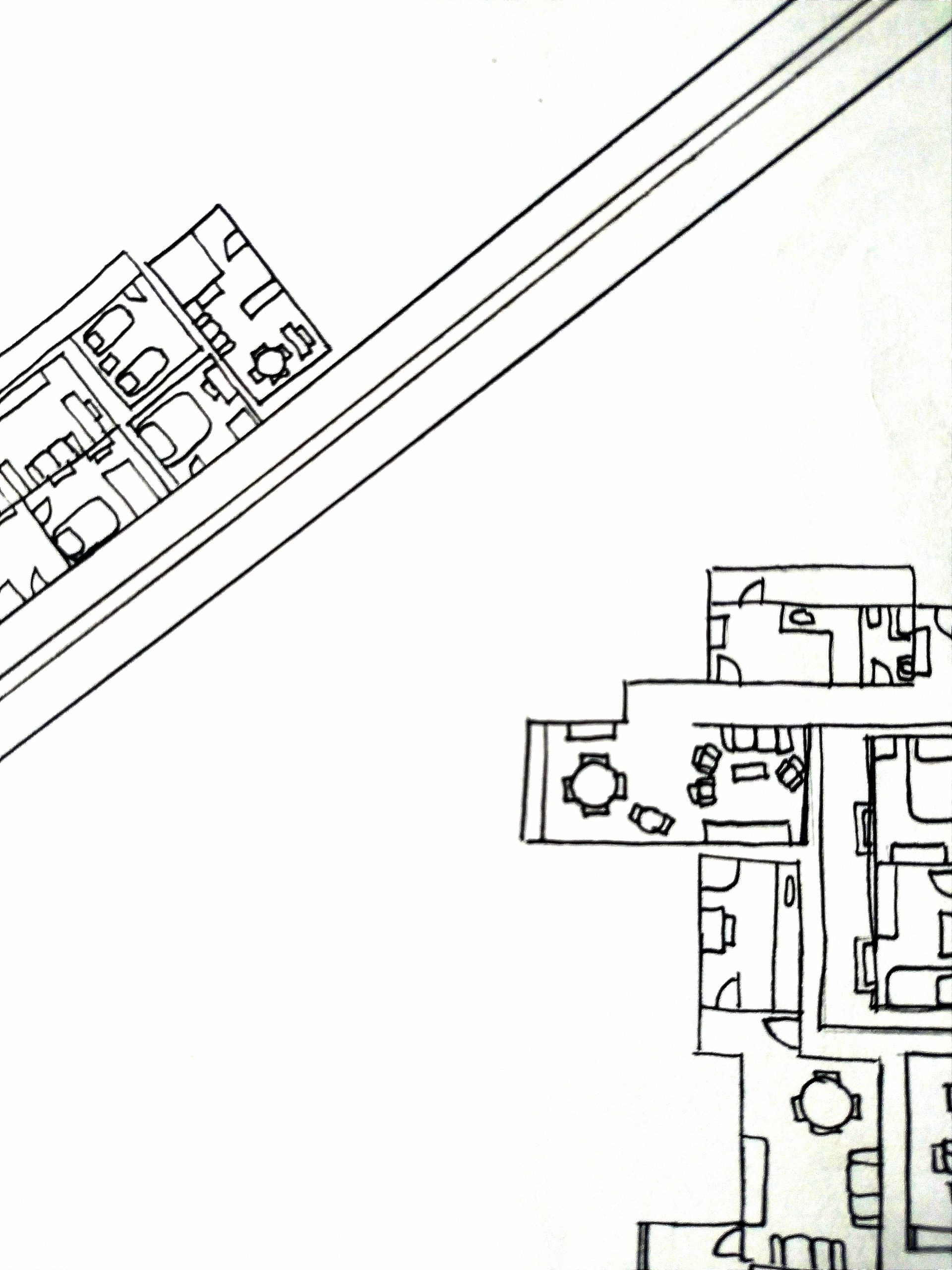 THE HOUSE MAP
Marina Osca i Redón
Cartography.
Cartographic drawing of an imaginary map, with MICRON pens on paper. A4 size.
València, 2022. 
When we think about the meaning of home, images come to mind of our house, where we live, where we sleep, where we eat, where we end the day, where we gather with our family. But is this the true meaning of home for me? Well not necessarily, indeed my house is my home but it is not the only one. When I think of the homes of some friends or relatives, or places I frequent, I feel a sense of belonging very similar to what I feel at home.
Therefore, I created this map, where all the spaces that make up this concept of home are connected, making not only my house there but all the spaces that I consider safe. Also separated by an avenue that would be the limit, I have added on the other side those places that at some point were or should have been safe spaces for me, my homes, but today they are not.
GLOSARIO
ABSENCE
BARRIER
CARTOGRAPHY
CITY
COMMUNITY
CONSTRUCTION
INTERACTION 
MEMORY
NEIGHBORHOOD
URBAN