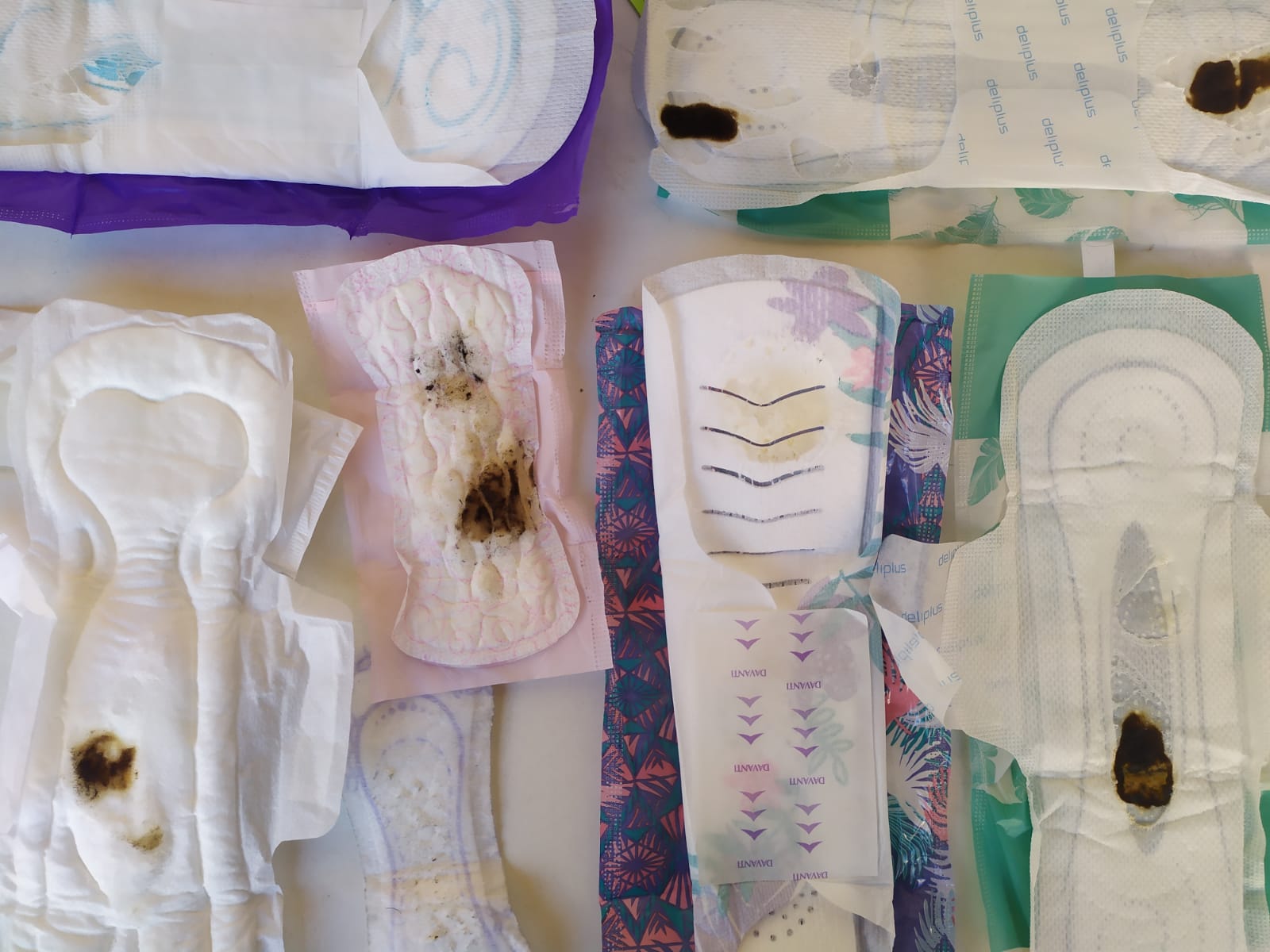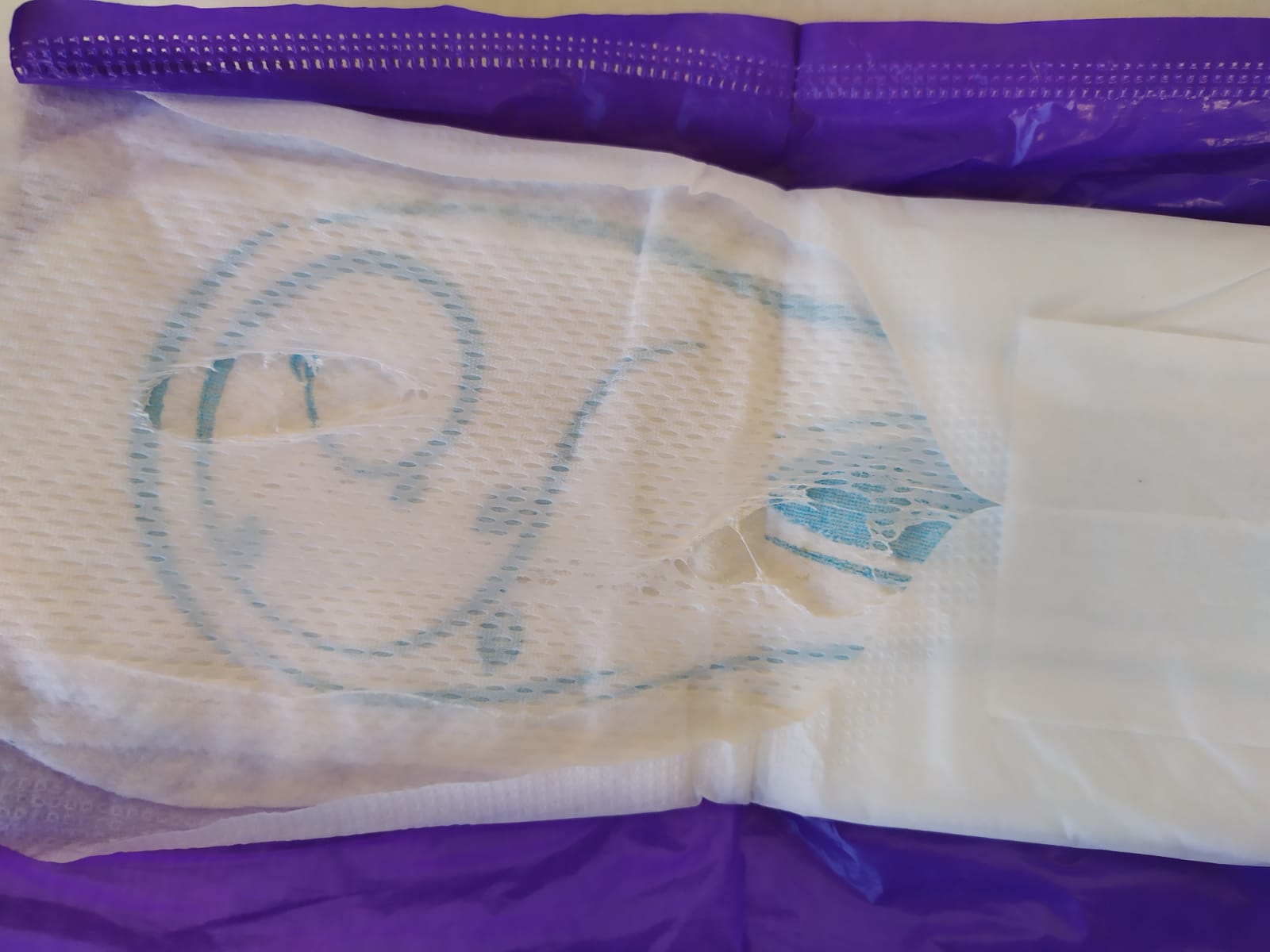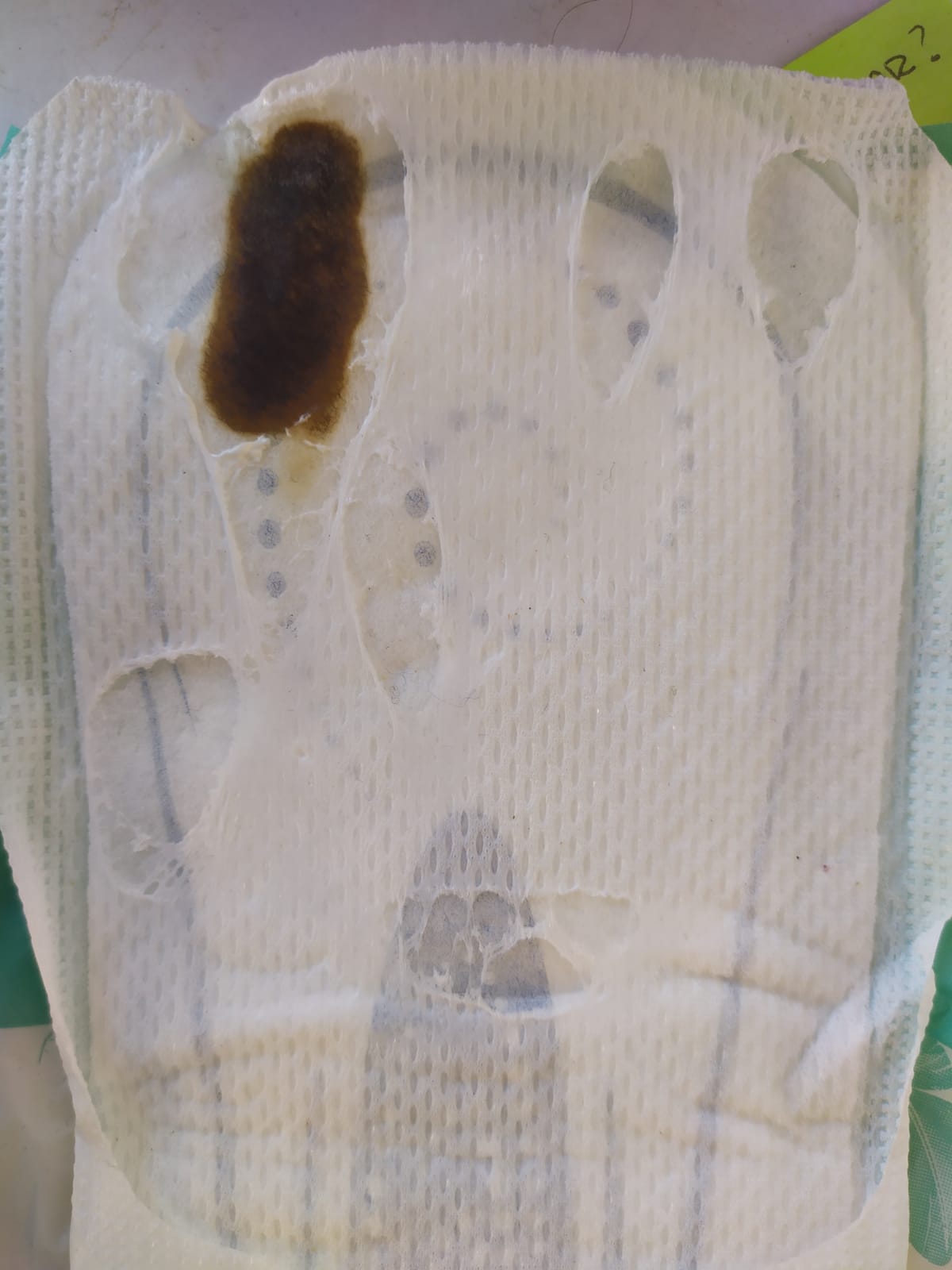 SIEMPRE PLÁSTICO
Sabrina Ayelen Fonseca
Various compresses intervened with fire.
Photographic record. 
Various dimensions. 
Algirós, Valencia, 2022
Menstruation
The rule 
The period
At least half the world menstruates, 
but speaking aloud is still taboo. 
The irony is that there is no lack of advertising, 
to sell you the illusion of a menstruation: 
no pain, 
no "dirt", 
no smell. 
Buying this compress with fumigated cotton, 
plastic, super absorbent and lemon smell. 
You will feel free. 
GLOSSARY
CAPITALIST SOCIETY 
PLANET 
POLLUTION 
CONSUMPTION 
CARE