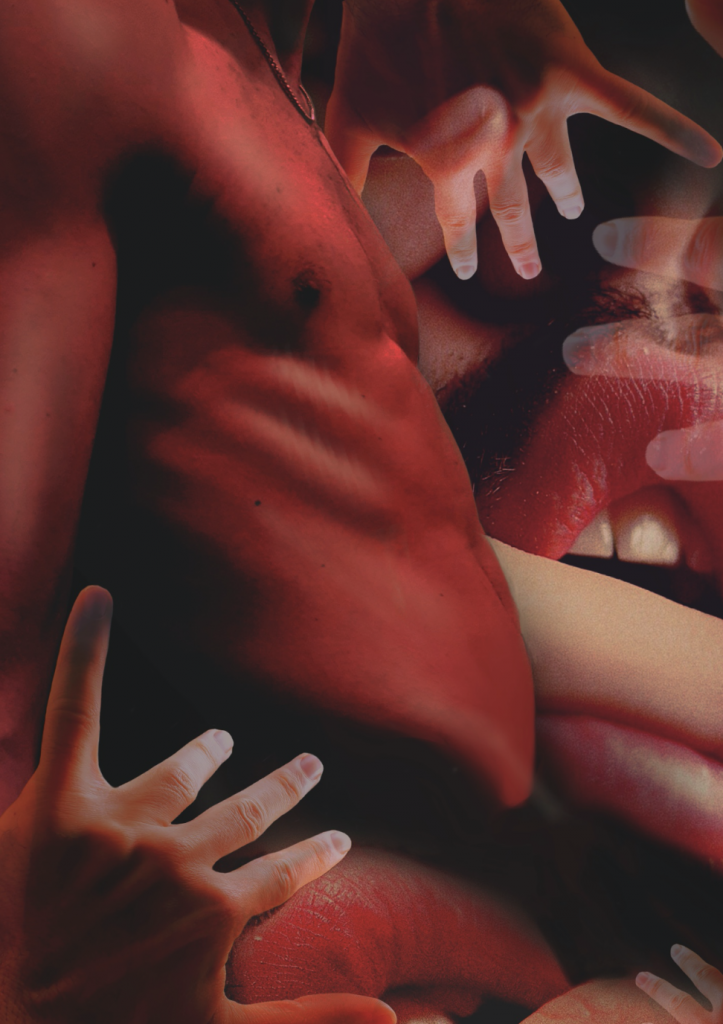 ANAMORPHOSIS
Alejandro Nehru Martínez Richart
Valencia 2022
Video and collage
Anamorphosis is a work of video art that immerses you in the mind, through inverted
images that incite the sexual, where all the elements take on a joint sense to generate in the
viewer a different response according to their life experiences recorded in the unconscious.
In the end, we could say that the unconscious is the sum of all thoughts, sensations,
emotions, experiences … that have been recorded and stored over time, and that in due
course gives the ability to our mind to react correctly to different situations in which the
subject is not aware that they are occurring.
The work consists of video and photomontage. Both seek to generate through distorted
images a sexual look awakening memories of the unconscious.
The project talks about the overexposure of today's society to sexual media, distorting the
general vision of the body and sex.
GLOSSARY
COMPULSIVE USE
TECHNOLOGIES
INTERNET
PSYCHOSOCIAL MAP
ADDICTIVE BEHAVIORS